November 1, 2013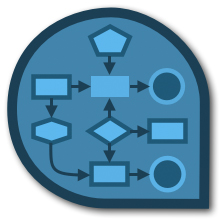 On changing times
I know there was a long pause between recent entries in my little blog. Times are just a little crazy here lately, with people leaving, manuscripts are due (or more precisely over-due), and the move to the new building gaining traction.
However the most 'disturbing' fact is really that people who have been working here for a looong time, and who became good friends and colleagues are moving on. Well, 'disturbing' from my point of view, (hopefully) good from theirs. So here is (a virtual toast) a farewell to Andrea Domenighetti, who will move across campus, and Angela Peter who is going to Dallas. Cheers guys for all your help!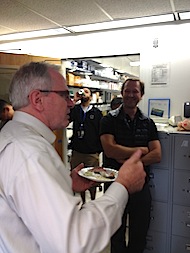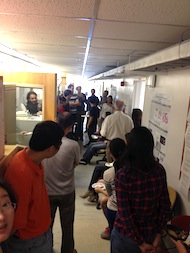 Pictures of the leaving potluck lunch.