April 04, 2015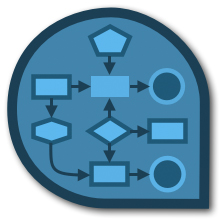 See also earlier entry 09/17/14
Updated 04/07/15
On deadlines
I have not written a blogpost in quite a while. This is mostly owed to the fact that there have been several major grant deadlines, deadlines for student applications, deadlines for fellowship applications, and deadlines to not miss any other deadlines. So what came out of all the deadline 'frenziness'?
Well, for starters it seems that against all odds we may have been gotten lucky with the last NIH research grant. The almighty reviewers (praised be their judgment) decided to give us a rather favorable percentile rank, which falls in the 'fundable' range. HERE I STEPPED BACK FROM THE COMPUTER AND PERFORMED A RITUALIZED ADAPTATION OF WHAT IS COMMONLY KNOWN AS A RAIN-DANCE (or something similar)
To top it all off there were also some good news for Jordan who received a Philippe Foundation Fellowship, and Lauren for receiving one of the UCSD FISP undergraduate fellowships.


To enjoy myself (and others), and to get over the frenziness I celebrated Dr. Seuss Birthday here at UCSD by wearing 'the hat'.

Updated: 040715
And there is one more news that falls into the same category. Congratulations to Stephanie Myers for receiving a EUREKA! undergraduate fellowship to work in the summer of 2015.



Updated: 043015
And one more.. Congratulations to Nour Marogy for receiving a Ledell Family undergraduate fellowship to work in the summer of 2015.